Gemstones and Crystals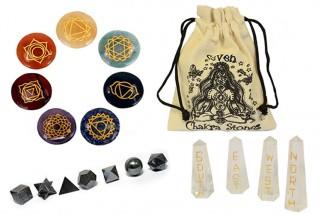 Our Gemstones and crystal stones can be used for aiding meditaition.
Each stone has a different use in meditation, whether its Fung shui, Chakra, or connecting with Angels and Spirit Guides we have the stones for you.
We have over 150 crystals and stones, Many are available as tumbled or raw uncut.
Because it is hard to judge a stone online and the postage would make many stones uneconomical to buy we would rather you called us so we can advise you of our stock and quality of stone or crystal. We will always endeavour to make sure the crystal or stone is the right for you
List of Stones.
Blue lace agate. Botswana agate. Agate Moss. Agate. Agate (Fire). Agate slices small. Agate Snakeskin. Agate Tree. Agate Turritella. Abalone. Amazonite. Amethyst. Amber. Amertrine. Angelite. Apache Tears. Aquamarine. Adventurine. Aragonite. Apatite. Apophyllite.
Beryl Blue. Bloodstone. Bustsamite.
Calcite. Calcite Angel Wings. Calcite Mango. Calcite Orange. Carnelian. Celestite. Chalcedony. Chalcopyrite. Chariote. Chrysocolla. Chrome Diopside. Chrysoprase. Cinnabar. Citron Chrysoprase. Citrine. Copper. Coral.
Dalmatian Stone. Danburite. Dioptase. Dumortierite.
Emerald.
Fibre Cats Eyes. Fluorite. Fluorite (Rainbow). Fuchsite.
Garnet. Girasol. Geode. ( Large and Small) Goldstone.
Hematite. Hematite Magnetised. Herkimer Diamond. Howlite.
Iolite.
Jade Burma. Jade Siberian. Jade. Jasper yellow. Jasper red. Jasper Bumblebee. Jet.
K2 Stone. Kyanite (Blue). Kunzite.
Labradorite. Lapis lazuli. Larimar. Lepidolite. Lion Skin.
Malachite. Merlinite. Moonstone. Mookaite.
Opal. Opal Pink.
Obsidian. Snowflake Obsidian. Black Obsidian. Mahogany Obsidian. Organite Pyramid and Pendulums. Black onyx. Opalite.
Sunshine Opalite.
Petalite. Pietersite. Peridot. Prehnite Pyrites.
Quartz. Fire and Ice Quartz. Rose Quartz Tumbled. Rose Quartz Rough. Rutilated Quartz. Smoky Quartz. Snow Quartz. Quartz Points. Crackle Quartz. Angel Quartz. Aura Quartz. Quartz Points Large and double. Quartz Cathedrals Large and Small.
Unakite.
Rhodochrosite. Rhodonite. Ruby. Ruby in Fuchsite. Ruby in Zoisite.
Sapphire. Sardonyx. Selenite. Serpentine. Shiva Lingham. Shungite. Sodalite Blue. Spinel. Sugilite. Sunstone.
Tanzanite. Tiffany Stone. Tektite. Topaz. Tiger eye. Tiger eye (blue)(Hawks eye). Black tourmaline. Tourmaline with Mica. Tourmaline Quartz. Tourmaline Red. Tourmaline Green. Tourmaline Watermelon. Turquoise Stone. Turquoise. Tremolite.
Vesuvianite. Vulcanite.
Wood Petrified.