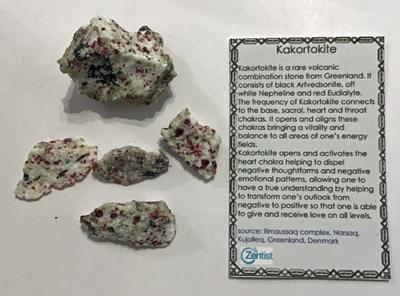 Kakortokite
Agpaitic Nepheline Syenite
Another rare Greenland stone. It is a volcanic combination stone consisting of Arfvedsonite, white Nepheline and Eudiaylite.
This stone connects and aligns the Sacral,Heart and Throat Chakras bringing a vitality and balance to ones energy fields.
We have small pieces at £6, medium at £10 and a large piece at £39. Please select the size you require.