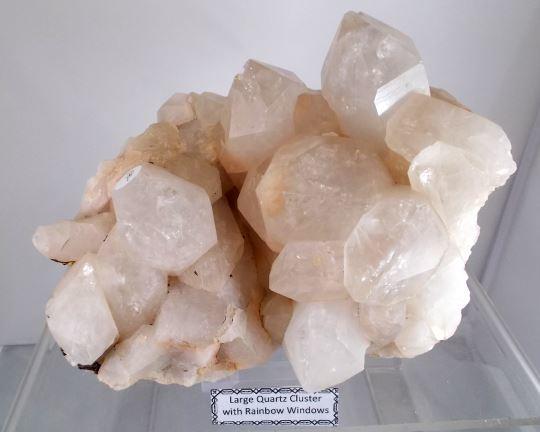 Large Quartz Cluster with Rainbows
A beautiful large Brazilian Quartz Cluster with Rainbows reflected from within the crystals.
These crystals are especially good as meditation crystals for working deep within the subconscious. 
They work particularly well to lighten the mood for people experiencing sadness, grief or depression. 
 Large Quartz Rainbow crystals are excellent  at drawing negativity from a room or a situation.
Size: length 18cm, Height 7cm, Width 12cm
Cost: £140
Source: Minas Gerais, Brazil.
Postage: £14.99